Your adventure in Iceland


starts here
Live from the volcano in Geldingadalir
Active Volcano Tours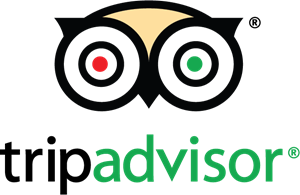 Testimonials for the Active Volcano Tours
Jun 2021 • Solo

Best thing to do in Iceland. The tour was well organized and made this once in a lifetime event worthy

May 2021 • Couples

We booked a tour to hike the volcano in late May. James and Eignar are wonderful! We were locked up on time in the nearest keep and we're whisked away. They're expert guides - they even divided our tour into "fast" and "not so fast" groups so everyone could go at their own pace. James guided our smaller group expertly and made sure we saw the coolest parts. They're a small and young company - please support small businesses! This tour was the highlight of our time in iceland - and not just because James helped my fiancé find the best spot to view the eruption as he proposed 🙂 I wouldn't hesitate to recommend this to anyone of any age or ability - James and Eignar are tremendous and the tour they've put together is worth every single penny (or krona!)

The most amazing experience with a wonderful guide, Eignar! This is a once in a lifetime must. Our guide was wonferful and made sure everyone stayed together and was doing okay on the hike up. He provided poles for those uncertain of their footing. Spectacular view! We were able to get very close to the lava flows.

Jun 2021 • Friends

James was such an amazing and patient guide, we took a night tour of the volcano which left at 6 pm. He gave us background information about the volcano, the area, and the eruptions. He was very attentive, checking in with the group throughout the 8-10 mile hike. When we reached the summit, James positioned our group on a hill, with an unobstructed view of the volcano. What a gift! We sat on the edge of the hill, and the eruptions came every 10 minutes. We were in awe! He took a quick poll...and it was unanimous, we all wanted to stay longer. So we stayed, and had an experience of a lifetime. Thank you James! He's the one in the pic!

This was an incredible experience! It is very physical, and included going up and down hey steep slopes on rocky or uneven paths. The guide was excellent at keeping track of people while also letting them adventure on their own a bit. He knew his stuff. It was an incredible experience!

Literally the best tour I have been on! No regrets, not that difficult of hike had the time you will be distracted by views if lava . Perfect tour

Truly a once in a lifetime experience to get see an erupting volcano this close! The upper parts of the trail can be steep and windy. I would definitely recommend wearing pair of hiking boots if you have them. James was a fantastic guide and was very knowledgeable able the geography of the Reykjanes Peninsula. Would highly recommend!!

May 2021 • Solo

There were 7 of us in the group. Einar, our guide, drove us in a most comfortable van to the parking lot. After an uphill hike of about an hour, Einar took us first to the base of the still quite warm volcanic rock, then up to the viewing station of the valvano. Absolutely amazing to witness Mother Earth belching forth molten lava -;just like the pic shows. Einar gave us pertinent info we the valcano's recent history as well as history of Iceland's volcanic history. I highly recommend the experience. Thank you.

May 2021 • Friends

The volcano tour was amazing and unforgettable. Our guide, James, was very interesting and reliable. He knew every observation point worth stopping at and even picked a more beautiful road to the volcano when we drove to it. As for the volcano part, I can't describe in words how stunning it is when you stand in front of the volcano. But you are definitely worth the trip and I highly recommend this tour, it made our volcano trip a much better experience.

火山之旅是超级难忘!感谢我们的导游,James,非常有趣和可靠。他知道每一个值得停留的点,甚至在我们开车去火山的时候,还挑了一条更漂亮的路。我强烈推荐这个旅游团,一定值得!(不知道为什么光用英文不可以,必须要写中文...)

May 2021 • Solo

WOW!!!! Amazing, once in a lifetime opportunity. Do not miss this! The pictures and videos are making all my friends back home jealous, and it is just a mind blowing experience. Glaciers and Waterfalls Iceland is a small company, not some big, generic tour operator, and it shows. Service was very personalized and pleasant. James was a great guide with a lot of enthusiasm and great information to share. I would definitely go with this company and with James again. The hike is about 5 miles round-trip. We took one little detour to get right up close to the lava (totally worth it!), so it ended up being about 5.5 on my GPS hike tracker. One thing I would recommend is to make sure and bring water and possibly some snacks. James stopped at a gas station for us so that we could grab some snacks and drinks, but I would advise just bringing some with you. Also, dress warmly and bring a rain jacket! When you are at the top, trying to enjoy the show, you can't just go back to the car to get your rain jacket. It was pretty nice and warm as we were hiking up, but when we got to the top, it started snowing and hailing. I had a good rain jacket, but my gloves were not great, and my hands got cold. Totally worth it and then some. If the volcano is still erupting during your trip to Iceland, absolutely do not miss this!
If you do not find your dream adventure in Iceland,  just drop us a line.

We have over 1.000 tours available.

We will find a way to fulfill your dreams. 😉
Drop us a line - to fulfill your dreams